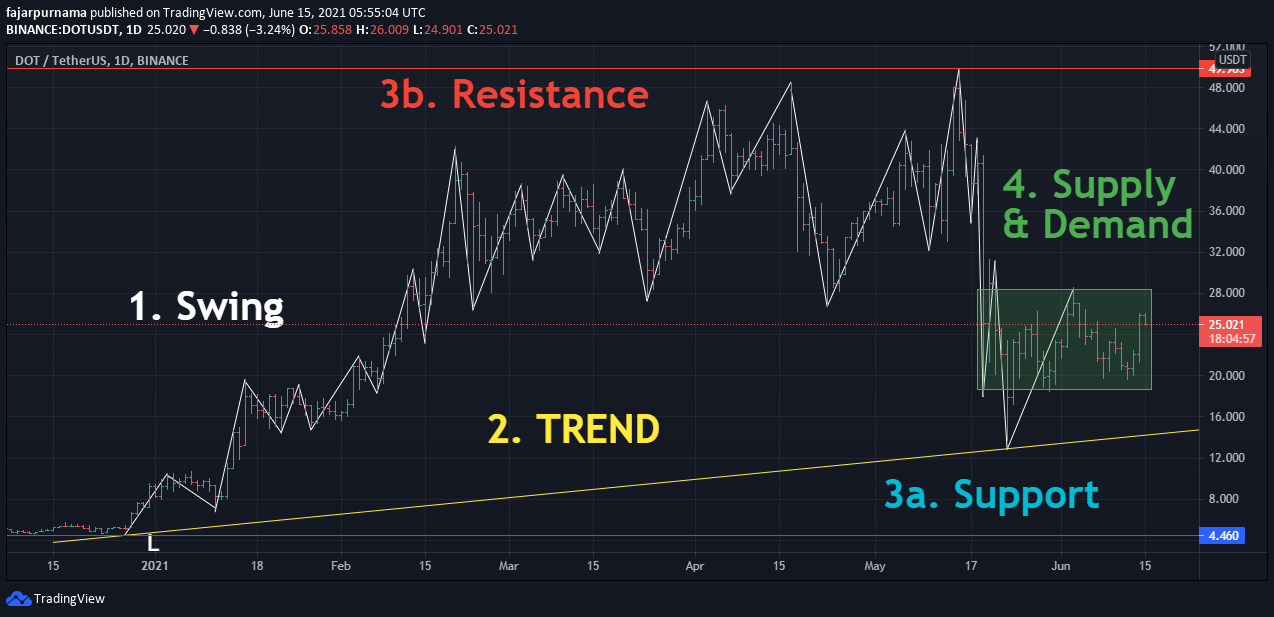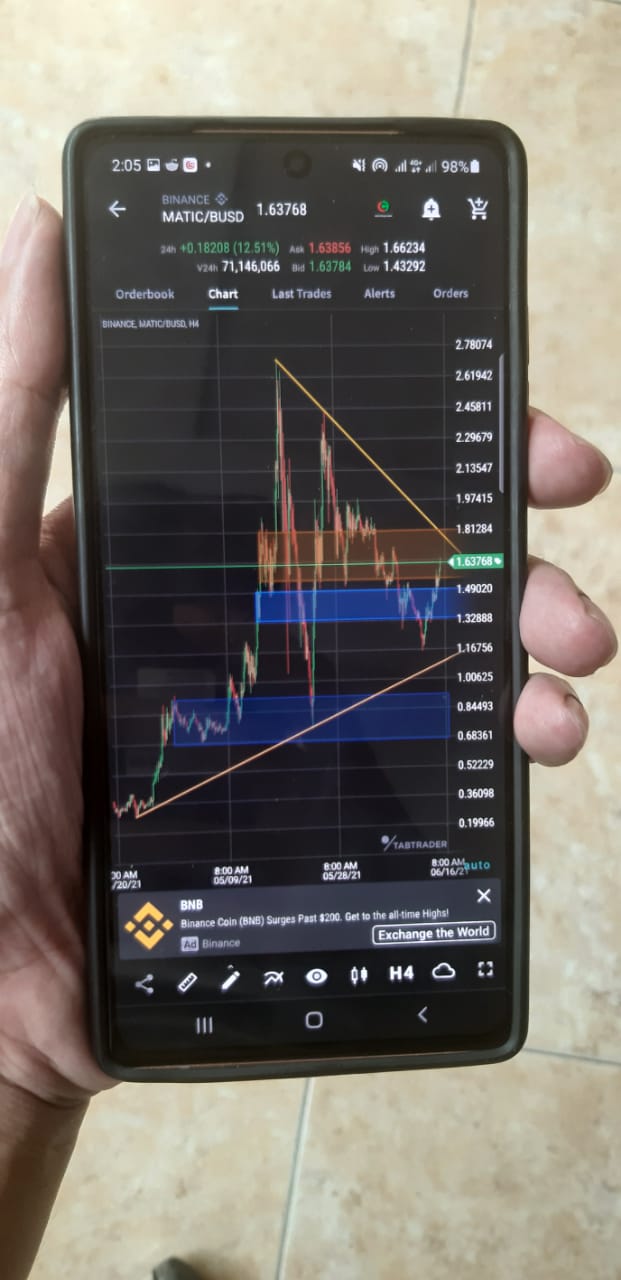 Swing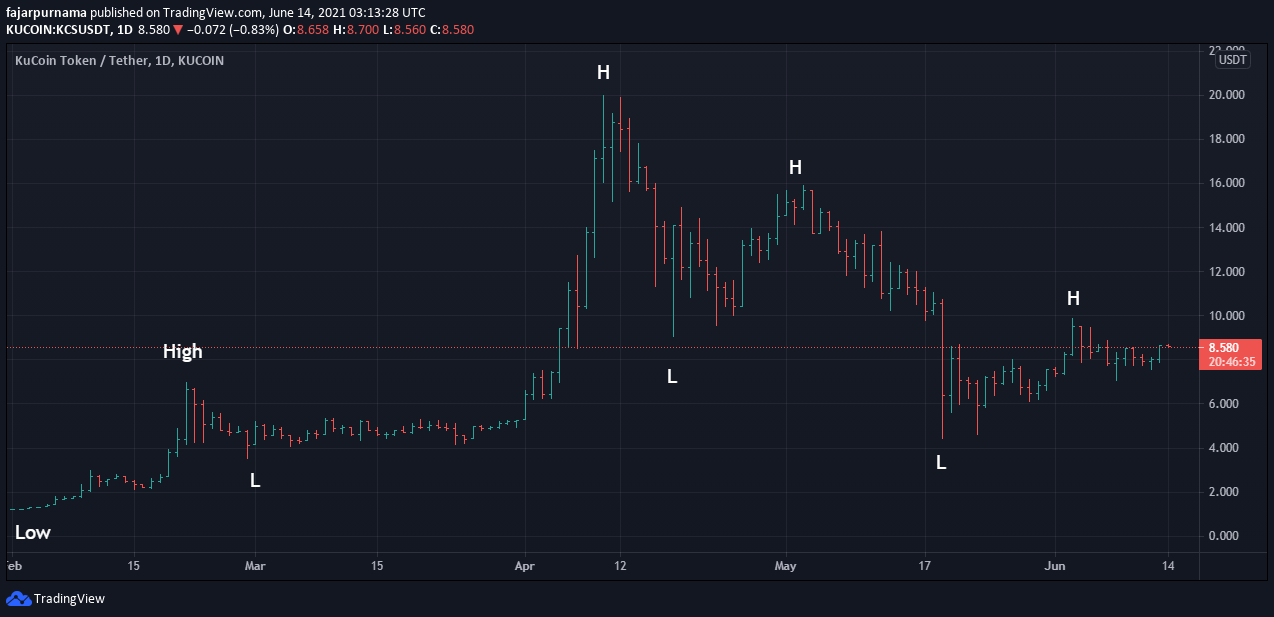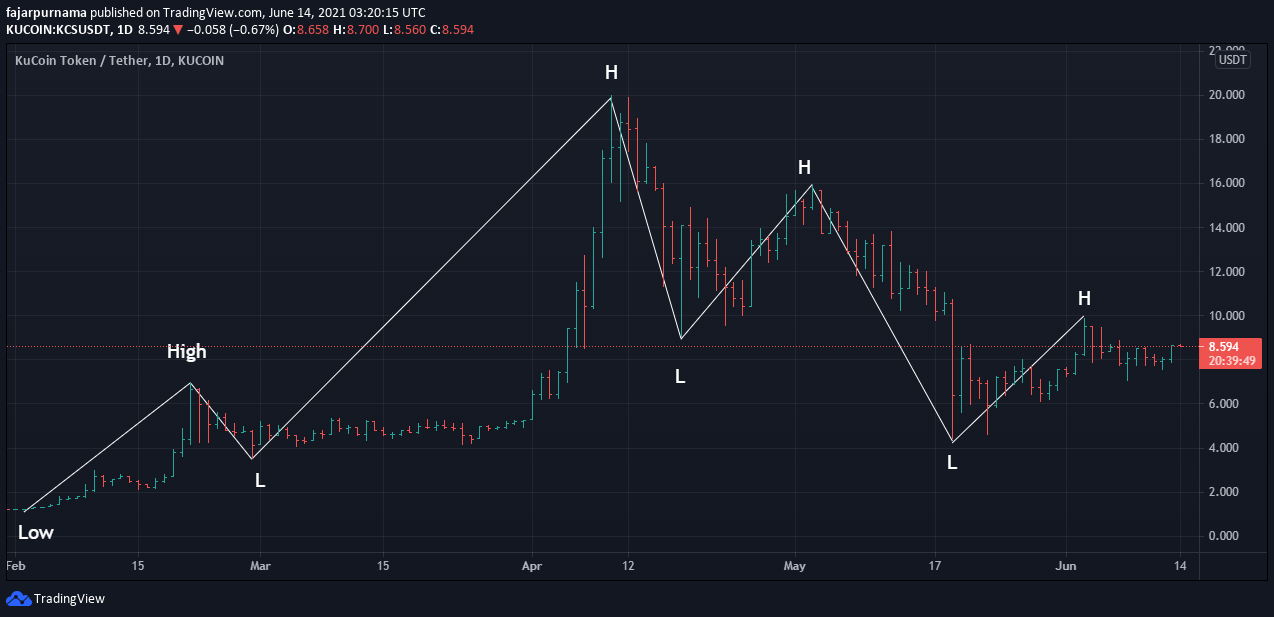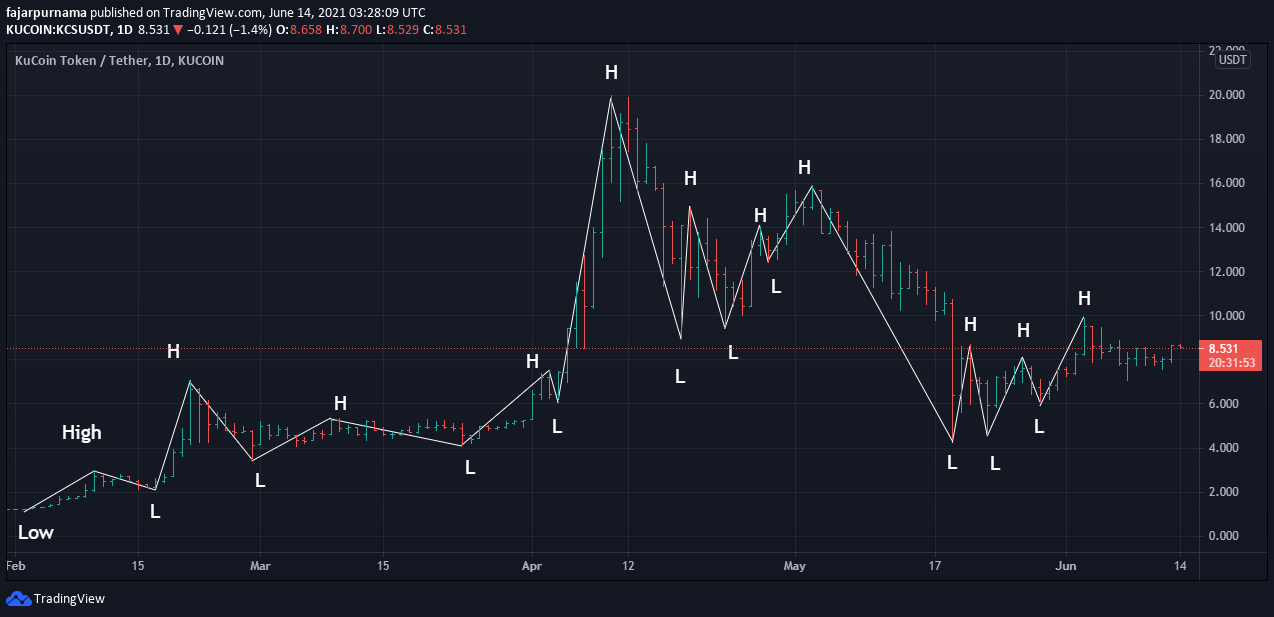 Trend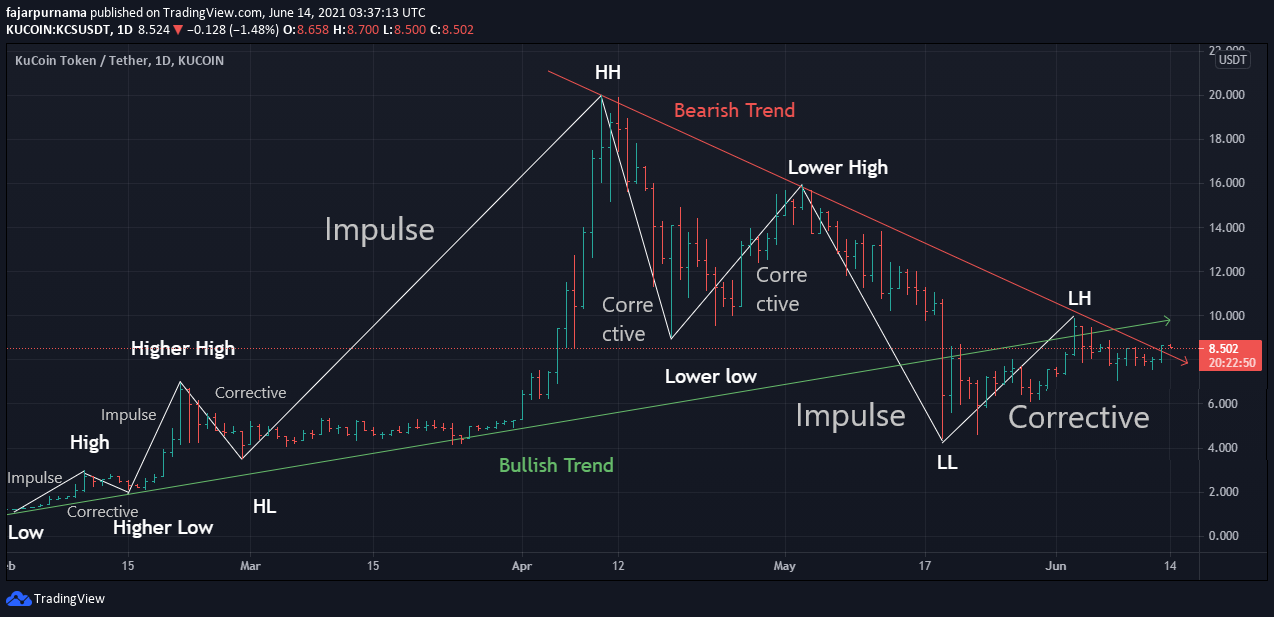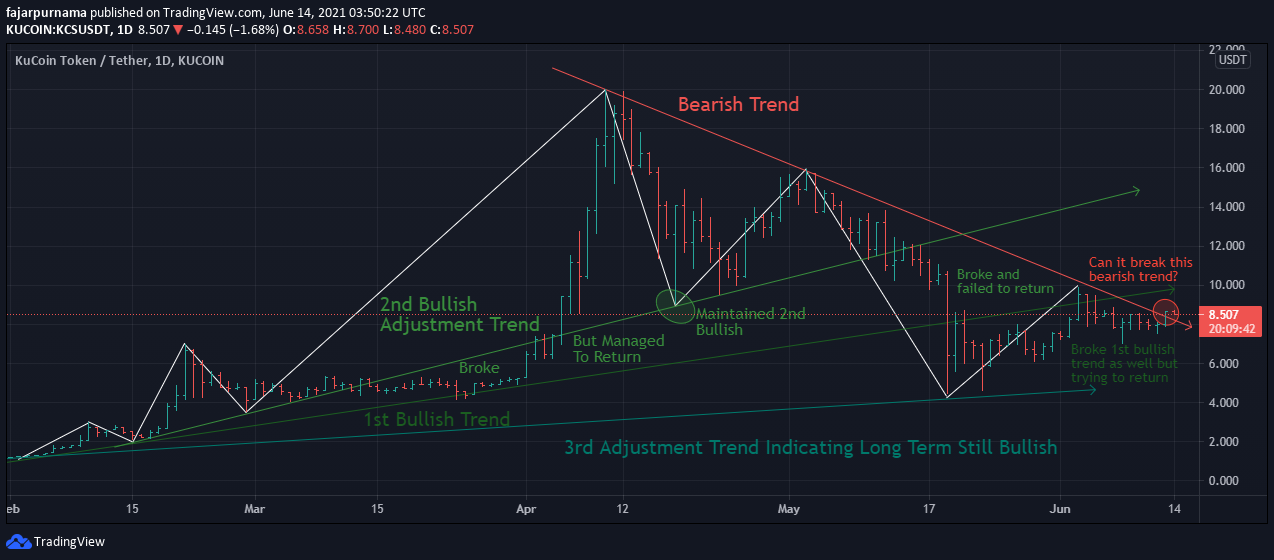 Cryptocurrency believers and supporters often Dollar Cost Average (DCA) or buy small amounts every certain periods like an installment. It is a good idea to do this whenever the price touches the trend line. Not only it is much better than buying at the top but buying whenever the price touches the trend line helps maintains the bullish trend which should be inline with the goal of believers and supporters. If a clear trend break occurs, it is better to wait and DCA in the next lower bullish trend line.
Support and Resistance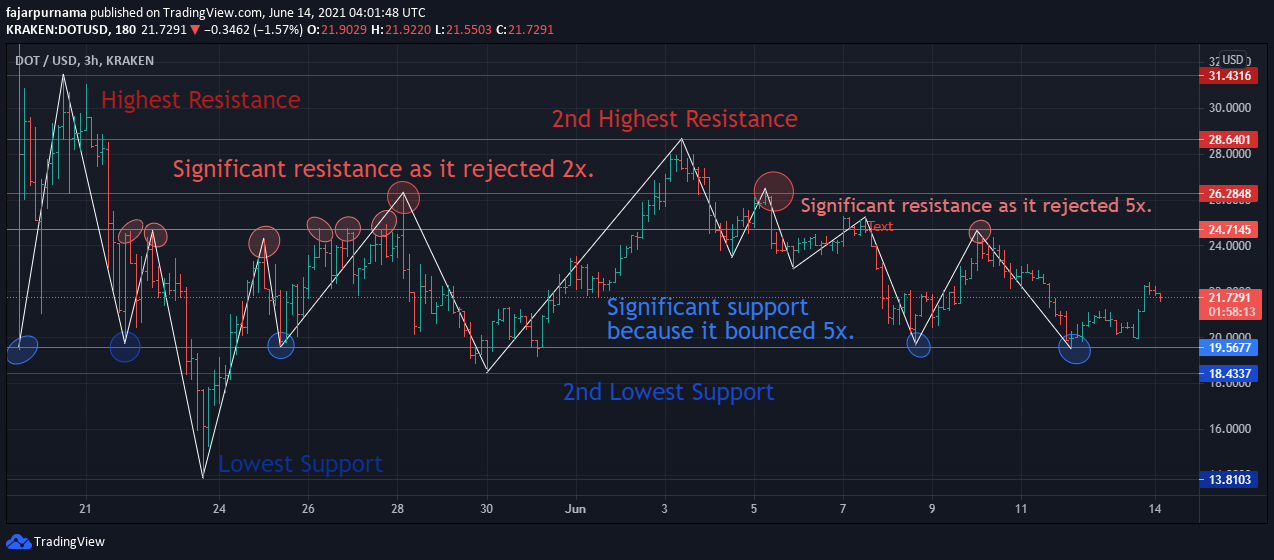 The first support line to draw is the lowest price action in the current visible chart and vice versa for the first resistance line which is the highest price action. For me, I like to draw another support line at the second lowest sharp downward spike and vice versa for another resistance line the second highest mountain. Last is to draw significant support and resistance lines. The more often the price bounces the more significant the support line and the more often the price rejects the more significant the resistance line.
For cryptocurrency believers and supporters, the next line to DCA is the support line when the trend breaks. For traders is a chance to buy big because the price oftens bounce big for a short time which is a chance to win short term profit. If going big, make sure to stop loss when the price breaks down the support line because there will be high probability that the price will continue to drop. For beginners, the resistance line is not a good place to hurry and buy. It is best to analyze first whether it can break the resistance line or not. If not, wait for some bullish news and breaks to be safe.
Supply and Demand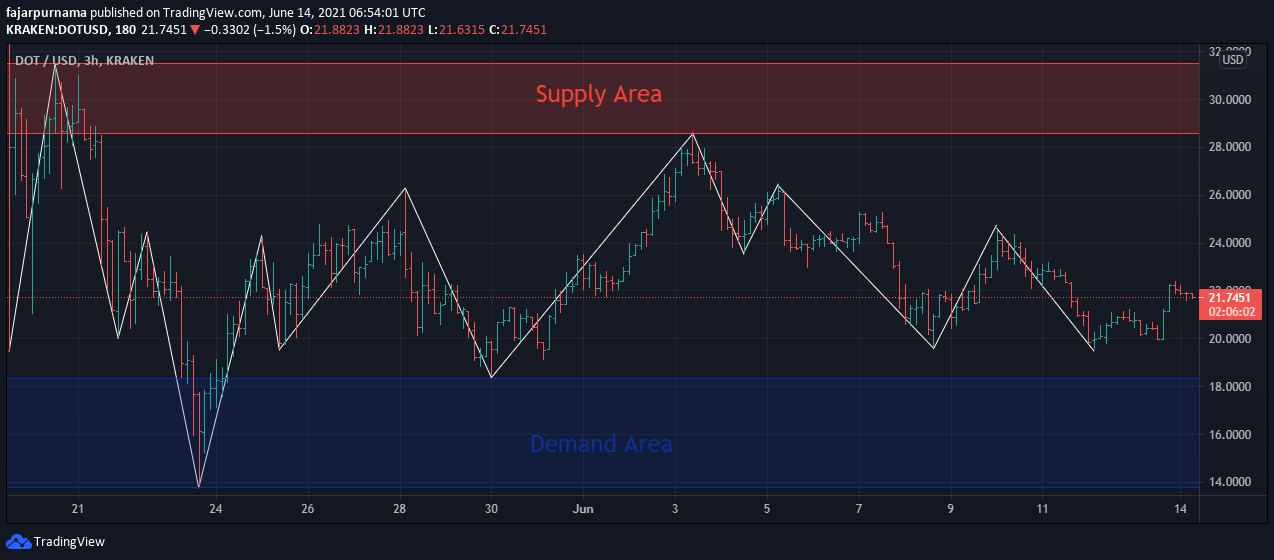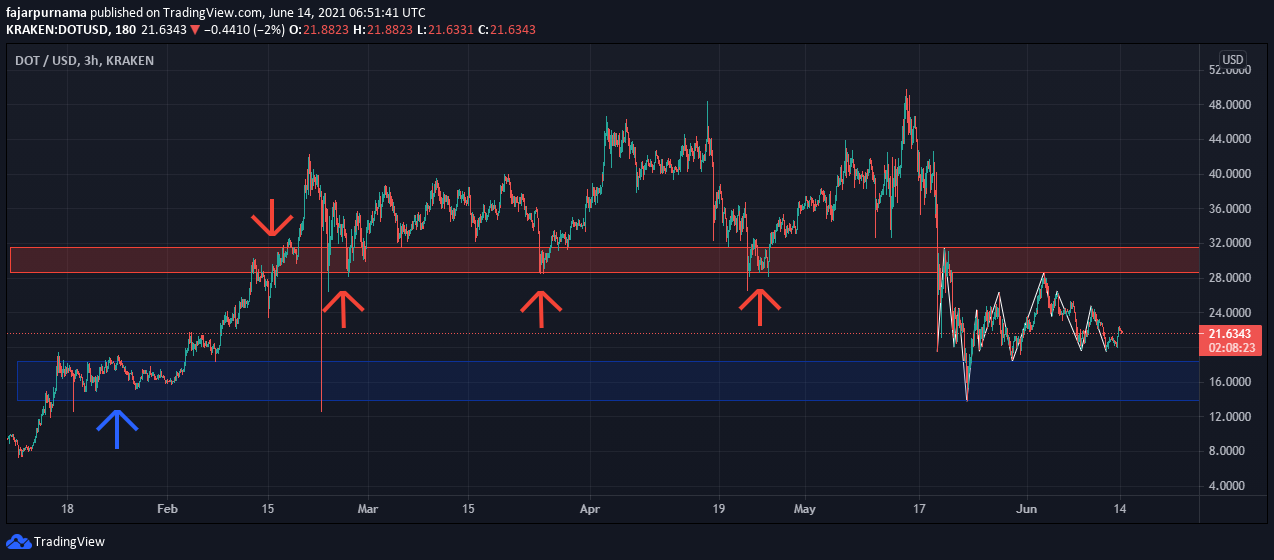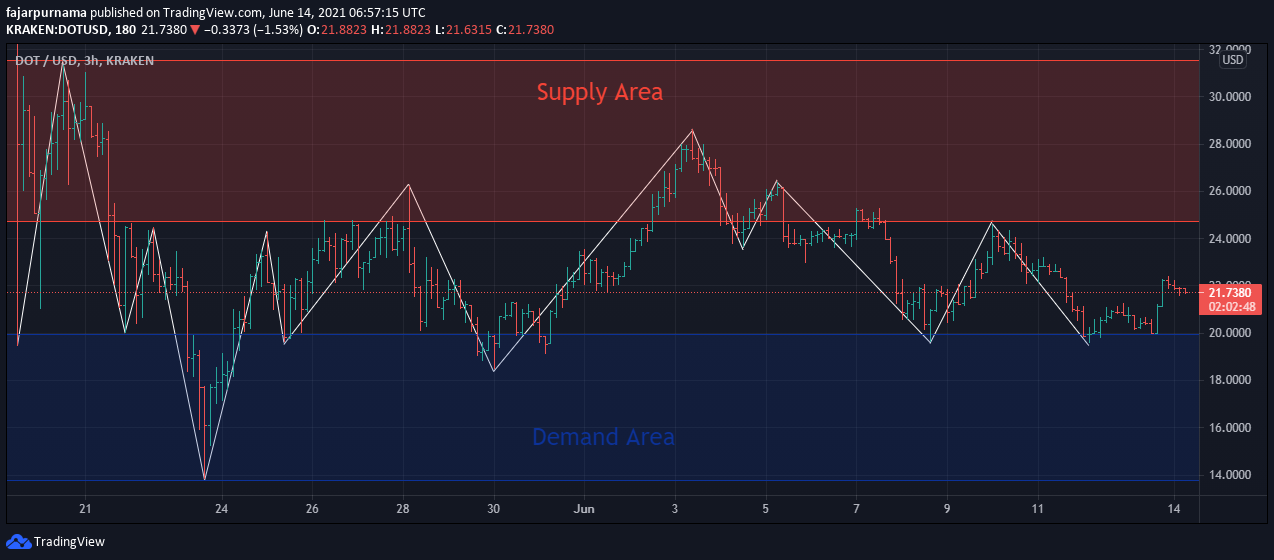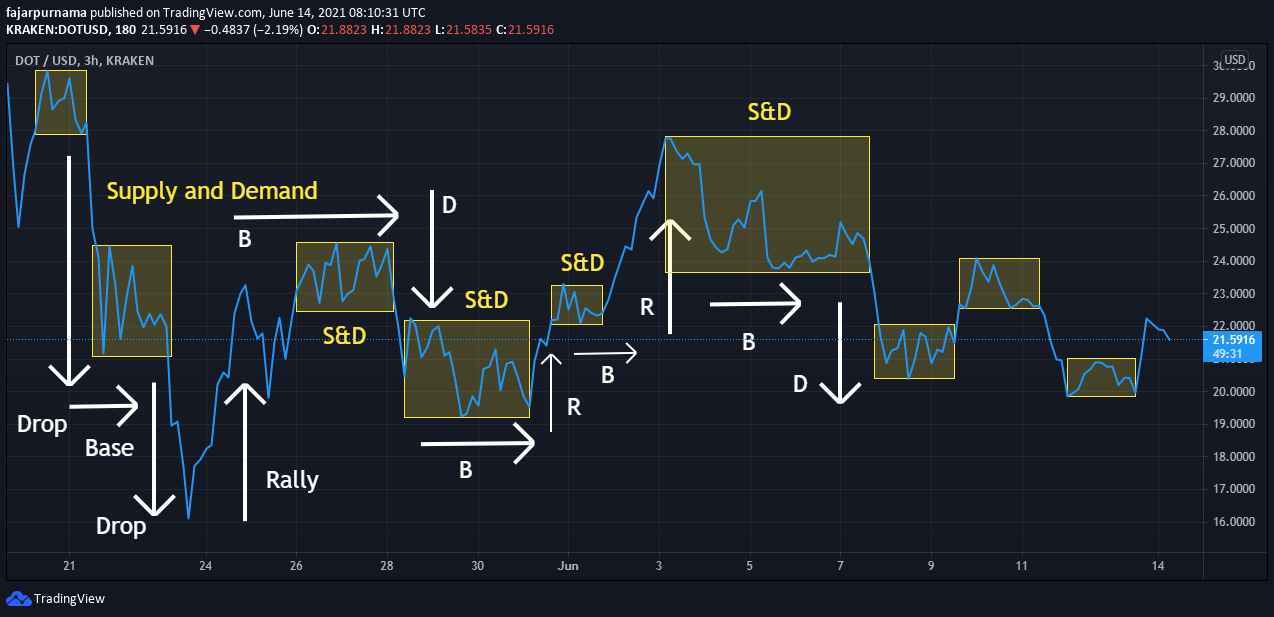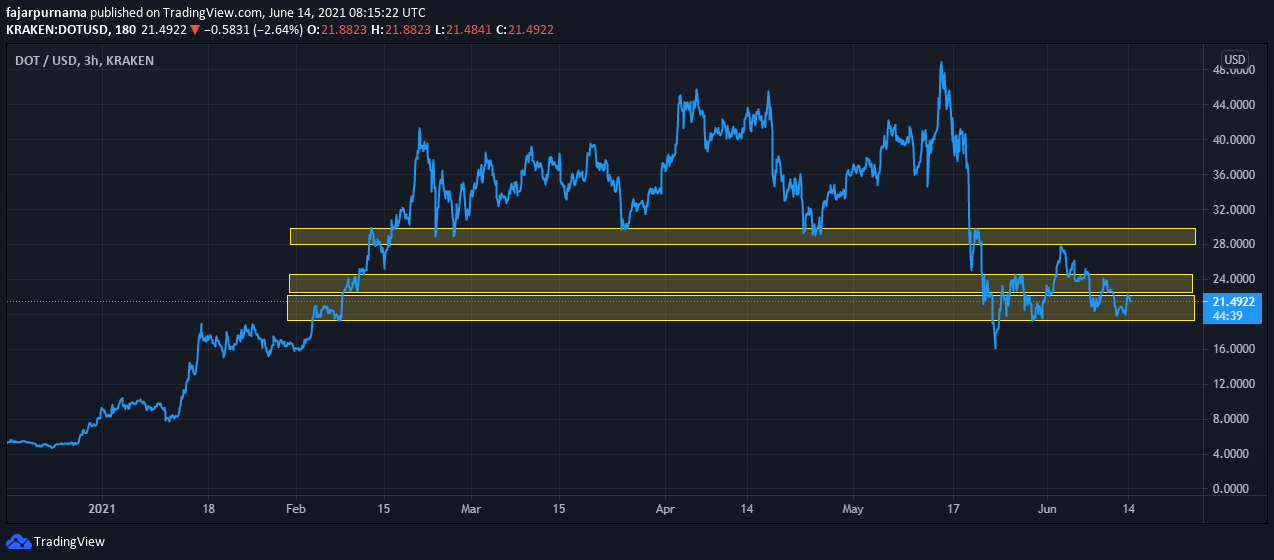 Reminder
After learning swings, trends, support & resistance, and supply & demand, most of us are probably eager to try trading straight away but do not forget that if we trade based on this alone, we are only using technical analysis which there more factors to consider. One of the DOW Theory tells us to always confirm the market where when we finish drawing technical analysis, do not forget to confirm with the news etc. Also, another DOW Theory to not forget to look at the bigger picture first. Once again, this method can be applied anywhere such as commodities, stocks, and foreign exchanges. For crypto supporters, why do we need need this method if we can just buy at every dip or dollar cost average (DCA) every month? This method can improve our buying timing where we can accumulate more crypto than just randomly buying.
Mirrors